ASHI@HOME – Become a Home Inspector
Make $100,000 a year.
Stuck someplace you don't want to be?
Working too hard for too little money?
Dread going to work every day?
Worried about starting over?
Ready to make a change, but not sure you have the skills?
Looking for a new career that's right for you?
If you answered YES to any of these, it's time to look at a rewarding career in home inspection.
Register today
Get a free chapter
Choose a sample chapter from our 10 Home Inspection Courses
Learn From the best
Start your career off right with the ASHI@HOME Home Inspection Training Program
Brought to you by the American Society of Home Inspectors (ASHI) — the most respected home inspection association, and Carson Dunlop — the profession's top education provider
Find your career in a $2 billion industry.
Start your own business. Buy a franchise. Join an existing firm.
You want a better life for you and your family. Our program gives you what you need to enjoy a better life as an accomplished home inspector.
We help you get into business and earn the money, respect and credibility you deserve. Our training program teaches you more than a checklist. We explain the how and the why behind the systems in a home, so you can educate your clients and help them make a sound decision about their largest investment.
Here are 3 easy steps to success.

Designed for your success
We have created a truly premium, yet easy-to-follow Home Inspection Training Program. The combination of richly-illustrated text along with interactive exercises and videos make the material easy to follow. Plus, our real-world case studies and tutor support bring the learning to life.
As an added bonus, our Program will also show you how to create brilliant reports and run a professional practice as a home inspector. We even give you free reporting software while you learn, and you get a free website for 6 months to get you up and running.
The ASHI@HOME Home Inspection Training Program gives you everything you need to succeed. You are making a career decision that will affect you and your family for many years to come. You owe it to yourself to get off to the best start possible.
CREATED by home inspectors for home inspectors
50,000+ COURSES DELIVERED
Our Home Inspection Training Program is based on our 42 years of field experience. We have trained thousands of home inspectors and we use the Program to train our own inspectors. We have 16 home inspectors and six commercial inspectors.
Starting a new career is a big step.
But you don't have to walk alone.
We get it. At Carson Dunlop, we've walked a lot of miles in your shoes. We aren't just training providers—we're home inspectors. Back when we started in 1978, inspections were rare. We had to convince buyers, sellers and real estate agents that we could help them. Today, we have 17 inspectors in our company, and have trained thousands across North America. You benefit from our 42 years of field experience and delivery of more than 50,000 courses..

BECOMING A HOME INSPECTOR
You wouldn't climb Mount Everest without an experienced guide. Don't try to become a home inspector without one! Our training program is considered the gold standard in the industry across North America.
Our curriculum is used by:
Universities
Colleges
Associations
Carson Dunlop is a registered private career college under the Private Career Colleges Act, 2005. Our program is held to a higher standard than unregistered programs. Enjoy the peace of mind of getting great value.
A GREAT SKILL SET AND A GREAT ATTITUDE
That's how you succeed in home inspection.
We've created a truly comprehensive, yet easy-to-follow program that combines richly illustrated text with interactive training exercises and videos that make the material easy to follow. Real-world case studies and tutor support bring the learning to life. Full time students typically complete the course in three months. Part time students take longer, of course.
What You Get
Easy to follow program
Tons of color illustrations
Interactive exercises
Case studies
Live webinars
Videos
Free use of state-of-the-art reporting software while you learn
Free access to our apprenticeship app – Insight
Tutor support from experienced home inspectors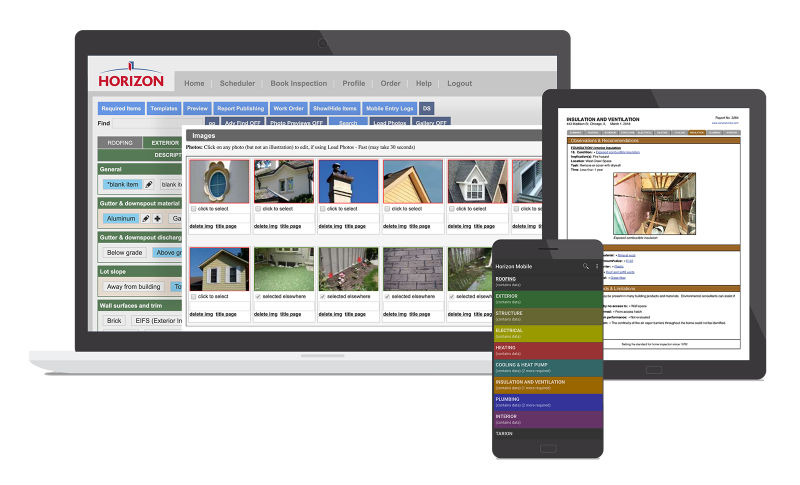 Illustration of the Day
Our education program includes over 1700 full-color illustrations showing you important construction details and system components. Because a picture is worth a thousand words!
Our Pricing
$2995 for the 10-course program.
Includes all learning materials, tests, exams, tutor support and ongoing postgraduate support.
---
Not ready to take the full program but want to learn more about the field?
Take the ASHI 60-hour online course. At $995, it's great value and a solid primer to the profession. Plus, you can apply the entire fee for this course to the full program.